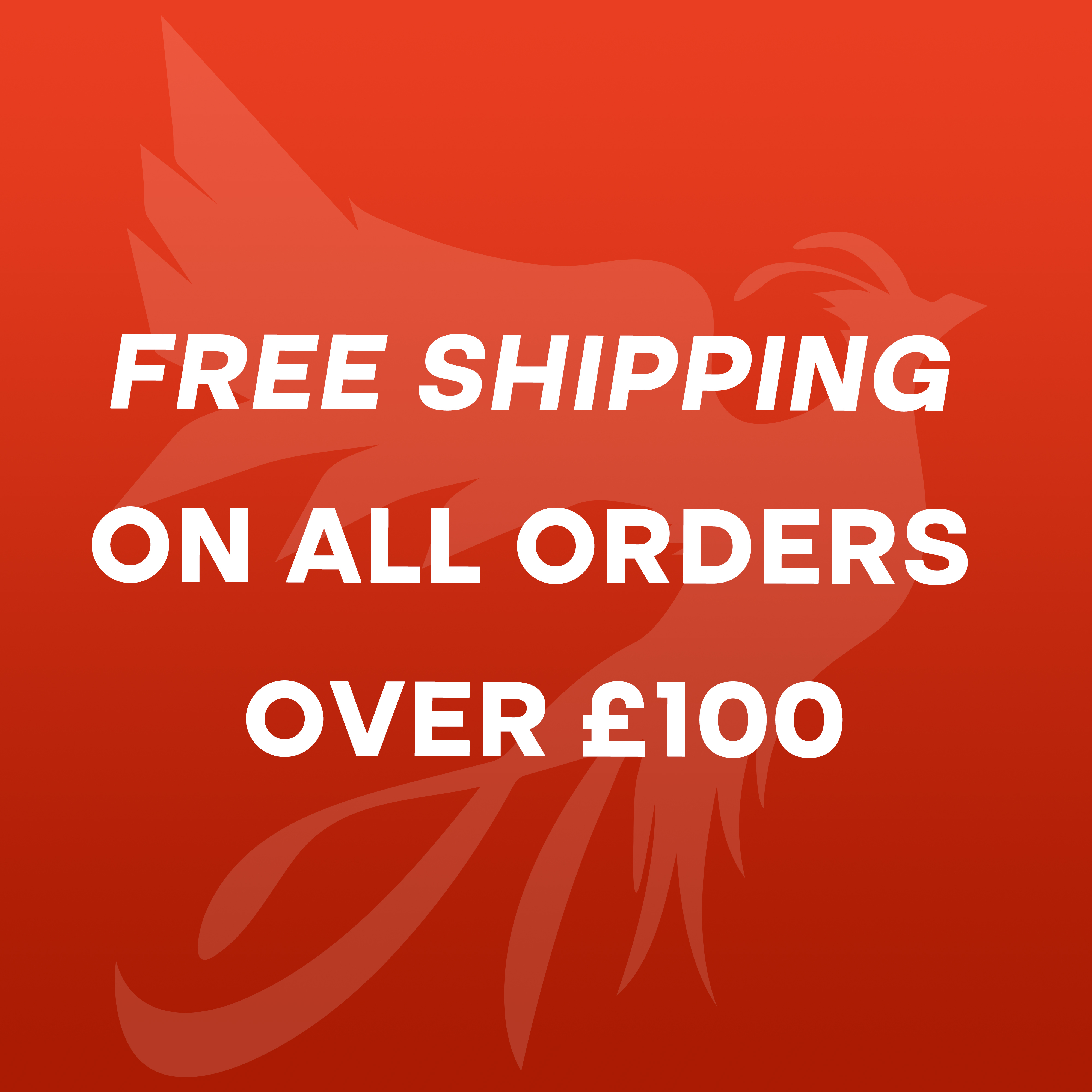 Phoenix Cannabis Seeds delivery information:
All UK orders include FREE Guaranteed Delivery - if your package is lost in the post, we will resend it for FREE :)
UK orders
We offer Royal Mail Signed-For Delivery
A time of delivery is not always possible to guarantee, but in most cases Royal Mail Signed-For Deliveries usually take between 2 and 3 working days to get to you.
Please note that Royal Mail do not update their Signed-For tracking until the package has been delivered or lost, so please do to worry if your tracking status is "PENDING".
Postage prices cost from £4.99 and includes FREE GUARANTEED DELIVERY (that is, we guarantee that your seeds will be successfully delivered to the address that you have supplied, please make sure it is accurate).
Our Guaranteed Delivery means that if your order gets lost in the post, we will send it again FOR FREE.
You'll need to sign for your order upon receipt of the delivery.
If your order has been marked as Delivered and Signed For, but you don't think that you have received your order, then please contact Royal Mail within 5 working days, stating your tracking number; as Royal Mail will be able to give you the GPS information of exactly where your package was delivered.
We are always here to help you out, no matter what, but please be aware that we do not control Royal Mail, and any problems that arise with Royal Mail need to be discussed and resolved with Royal Mail.
European and worldwide orders
We provide International Tracked (& signed for where possible) delivery to countries outside the EU and UK, which can be tracked in most countries.
Please note, if you have included Stealth Shipping in your order: delivery can currently only be guaranteed to EU countries and the US. Guaranteed Delivery excludes, but not limited to: African, Australasia, Middle Eastern, Asian and South American countries.
Your order will require a signature on delivery so we require a physical address.  - We cannot currently offer shipments to Mailbox/PO Box addresses.
We ship to most countries, worldwide
A time of delivery is not always possible to guarantee but:
European orders normally arrive between 3 and 14 working days.
US orders usually take around 10 days working days.
Worldwide orders usually take between 5 and 25 working days to arrive.
International Shipping Prices cost from £9.99 but your delivery costs will be calculated in the checkout process when you have selected your delivery country.
Packaging
Our seeds are sent in discreet packaging, which means that when you sign for your order, you'll gain valuable peace of mind, knowing that no-one else will be able to tell what you have ordered.
Credit or Debit Card Transactions made via Phoenix Cannabis Seeds will show up discreetly on your statement (They'll be marked: 'Phoenix')
All non-UK card transactions made via www.phoenix-cannabis-seeds.co.uk will show up on your statement discreetly, as: 'Phoenix', but will NEVER have any reference to seeds.
Contact us if you have any doubts or want to check.
Most of our seeds are sent out in original breeders packaging, these are then given an extra layer of protection using bubble-wrap envelopes, to make sure that our seeds get to you in top quality condition.
Sometimes, we send out our seeds using alternative packaging: this is only to ensure full protection of your seeds. When different packaging is used, we guarantee that the seeds contained within are the seeds that you ordered.
Stealth Packing
If your item is being sent by Stealth Packing we will stealthily send your package in the best way to make sure that you receive your package. Our stealth packing is guaranteed (if your country is eligible), so you don't need to worry about whether or not your order will get to you.
Where are orders sent from?
Packages are shipped from our sites in The UK. We will do our best to ship your order from the closest warehouse to you, but this is subject to the availability and location of the stock in your order when you place your order.
But please do not worry as our delivery time estimates take this intro consideration and do not change regardless of where your order ships from.
Where do you send orders to?
We ship cannabis seeds to most countries worldwide. If your country is not in the list in the cart then we do not ship to your country.
As a matter of vital urgency, we strongly advise our customers to make the necessary inquiries about the local cannabis seed regulations to which they are subject.
We will not be held responsible for any legal issues which may result if we send seeds to you
Delivery Times
Due to various factors (such as the interaction between various postal services), delivery times can vary widely from country to country.
UK orders typically take between 2 and 3 working days to get to you, but you will usually receive your package within 3 working days of Dispatch.
European orders normally arrive between 3 and 14 working days, depending on the speed of your local postal service.
US orders usually take around 10 days, from Dispatch, to reach your home
Worldwide orders usually take between 5 and 25 working days to arrive, depending on the speed of your local postal service.
All of our orders are dispatched on the same day, when ordered before 11am GMT (with the exception of weekends, bank holidays, or in the rare event that we have a problem with stock levels).
Parcels in transit to Eastern European countries, such as Bulgaria, The Ukraine and Russia can take up to our maximum expected delivery time, of 25 working days (not including bank holidays or weekends).
Please do not contact us to ask where your parcel is before the estimated delivery duration has passed: this can lead to further delays with other orders which we ship out.
If your parcel has not arrived after the estimated maximum delivery time, please contact us for our immediate assistance.
Normally it is possible to track your delivery by following the links in your order confirmation email, or with your local/national postal tracking service.
Returns
Returns instructions
www.phoenix-cannabis-seeds.co.uk ensures that all of our seeds are of the highest possible quality; if, however, you are not 100% happy with the seeds you have received, please send us your order number and details, using our quick and easy contact form.
Once you have sent us your order number and details, using our contact form, please ensure that you meet the below conditions and if so please return your purchase to:
Phoenix / Lyons Commerce
Unit 16
30 Bankhead Drive
Edinburgh
EH11 4EQ
Returns conditions
If you wish to return your order, please do so within 30 days of dispatch.
We cannot accept returned seeds which have been opened: as such, please do not open the branded pack that our seeds come within if you wish to make a return.
When making a return, please make sure that the pack is in the exact condition it was in when you received it.