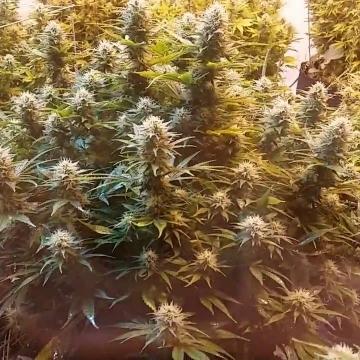 Super Kush Feminised Seeds
This cannabis variety is a fast-flowering Super Kush whose genetic makeup makes it a resin machine. This strain of Super Kush has gained notoriety for its extraordinarily high yields and incredibly rapid flowering time.
If properly cared for, this strain is capable of yields of 600 g/m2 indoors and 600 g/plant outdoors. The plant produces an exceptional amount of resin, and its THC content can reach 25%. The relatively low CBD content, in comparison, has a pronounced effect. Anyone new to smoking or who lacks confidence should avoid this strain.
This strain can be grown in either an indoor or outdoor setting, and its flowering time is a mere 7 weeks.