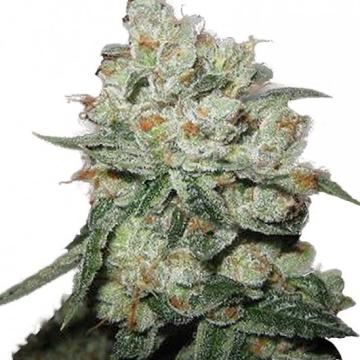 OG Kush Feminised Seeds
The incredible potency and unmistakable aroma of OG Kush have made it famous around the world. Pakistani Kush, Lemon Thai, and Chemdawg were all used to create the OG Kush strain. At least, that's what most people assume it is made of; the truth is unknown.
Some have speculated that it could be a modern-day version of the 1990s Chemdawg. Despite its mysterious origins, we do know that this strain is completely unique.
Strong and dark, with a tangy sweetness that makes your mouth water, the aroma is sure to please any palate. Individuals with post-traumatic stress disorder, major depressive disorder, and Parkinson's disease frequently use this strain for medical purposes.
Feminised seeds can only produce female plants. If you're a farmer who doesn't want to mess around with plant breeding, feminised seeds are for you.
This variety takes about 8 weeks to bloom, and it thrives in either indoor or outdoor conditions, or in a greenhouse.