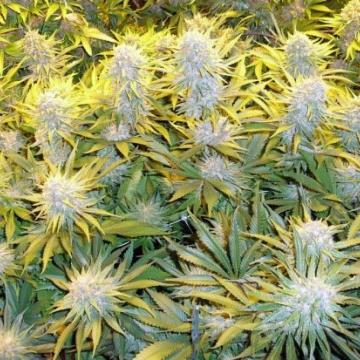 CBD Critical Mass Feminised Seeds
Often referred to as the "perfect hybrid," this strain has earned its reputation. This variety is a breeze to cultivate and gives excellent returns.
It's been said that even novice growers can get great results with CBD Critical Mass. Medical marijuana patients would benefit greatly from this Indica-dominant strain.
In addition to relieving muscle pain, insomnia, and migraines, the effect is sedating and weighty, making it ideal for lounging on the couch. The aroma is earthy and musky, like tobacco with a dash of hash.
CBD Critical Mass is a feminised strain that can only produce female plants.
There is an 8-9 week flowering time for this strain, and it thrives in either an indoor grow space, a greenhouse, or outdoors.