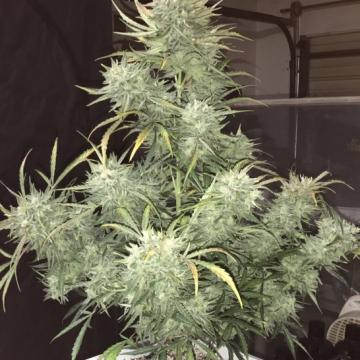 Strong Stuff Auto Feminised Seeds
Lovely, powerful smoke that will put you flat on your couch. We've developed the Autoflowering version of Strong Stuff. This Auto Feminised seed thrives in artificial environments.
THC levels are very high (over 20%). Despite its high THC content, this strain is effective in alleviating symptoms of anxiety, nausea, pain, stress, and among others.
Users of this variety report feeling an optimum mix of energised focus and relaxed calmness. The therapeutic benefits are phenomenal and can help people who are in pain, sick, have lost their appetite, are stressed out, or are depressed. Indica and Sativa genetics mean this hybrid can be used for either day or nighttime relief.
The buds and leaves of a Strong Stuff plant are purple and have a dense, fruity aroma. The flowering time for this strain is similar to that of its parents, at around 8 weeks