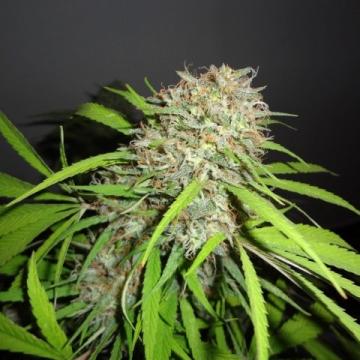 Original Skunk Express AUTO Feminised Seeds
One of the earliest strains still in use today, Original Skunk, has been modernised into Original Skunk Express Auto. In the 1970s, it was first released in Holland.
There was an immediate surge in demand for this strain, and its popularity skyrocketed. It has a positive and energising effect that lasts for a very long time. The ancestry includes gold from Columbia, Afghanistan, and Mexico's Gold Coast.
Because of its potent odour, growing skunk is not a good choice for covert outdoor cultivation.
The plants may be small, but their yield will blow you away. Because of this, they are ideal for both home cultivation and industrial production.
This strain needs only 7 weeks to complete its flowering cycle and the harvest is spectacular. It thrives in a variety of environments, including indoors, outdoors, and greenhouses.