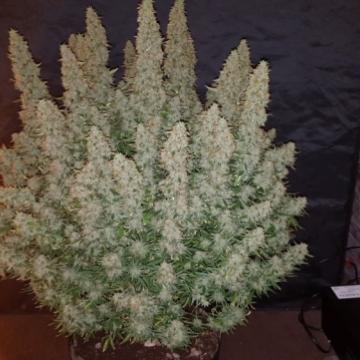 Big Yield Auto Feminised Seeds
This variety has gained popularity because of its high yields and rapid flowering time. It contains high levels of THC (up to 22%) and low levels of CBD (0.3%). The outcome is a psychedelic high of unprecedented strength; novice smokers should steer clear.
Because of its massive yields and manageable stature, this strain is perfect for industrial cultivation. The strain's citrusy flavour and aroma are a welcome bonus. Big Yield Auto's adaptability makes it a good choice for any breeder or cultivator.
These plants may be modest in stature, but the harvests they produce are huge. The fact that they are suitable for both commercial and hobby growers is a major plus.
The flowering period for this variety is only 9 weeks, and it may be cultivated indoors, outdoors, or in a greenhouse.