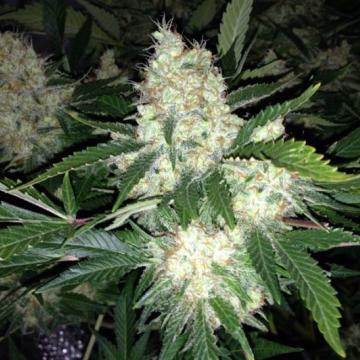 AK27 Express AUTO Feminised Seeds
To put it simply, the ancestry of the AK27 Express Auto strain is nothing short of spectacular. Since the mid-1990s, AK genetics have played a significant role in the cannabis breeding process.
It is well proportioned, a perfect blend of Sativa and Indica, and a wonderful plant overall. Sea of Green and Screen of Green are two of the most successful methods for cultivating this strain.
You should wait as long as possible before picking these plants. While the flowers may be sluggish to begin with, when they finally do, they truly shine.
This type takes 7 weeks to flower and can be cultivated inside, outdoors, or in a greenhouse.